B&B TRANI
Welcome in Suite Home
Delve into the heart of Trani
to live a true relaxing experience
Founded in 2010, Suite Home B&B is known for blending a delightful ambiance with the luxury of a top-notch hotel. The owners, Anna, Francesco, and Antonella, strive to impart a warm and professional environment to guests right from their arrival. Their goal is to provide an exceptional experience of comfort and tranquility. Explore the Port and Old Town locations, each with its unique allure and attractions, and create memories that will last a lifetime.
Marvel at a
captivating seaview
As relaxing as waking up, every day, gazing at the calm sea. The suites overlooking Trani's marina have an exclusive sight of one of the city's best-loved spots. Enjoy all the benefits of a fully independent flat just a stone's throw from the Romanesque cathedral, the main shopping streets and the nightlife.
Lose yourself in the
streets of the centro storico
Immerse yourself in the rich cultural and artistic heritage of Trani's historic center, which serves as a silent witness to the city's past. Explore the charming streets of this ancient city and discover our suites that effortlessly combine modern design with traditional surroundings. Whether you're traveling solo, as a couple, with family, or with friends, our accommodations provide all the necessary amenities to enhance your trip.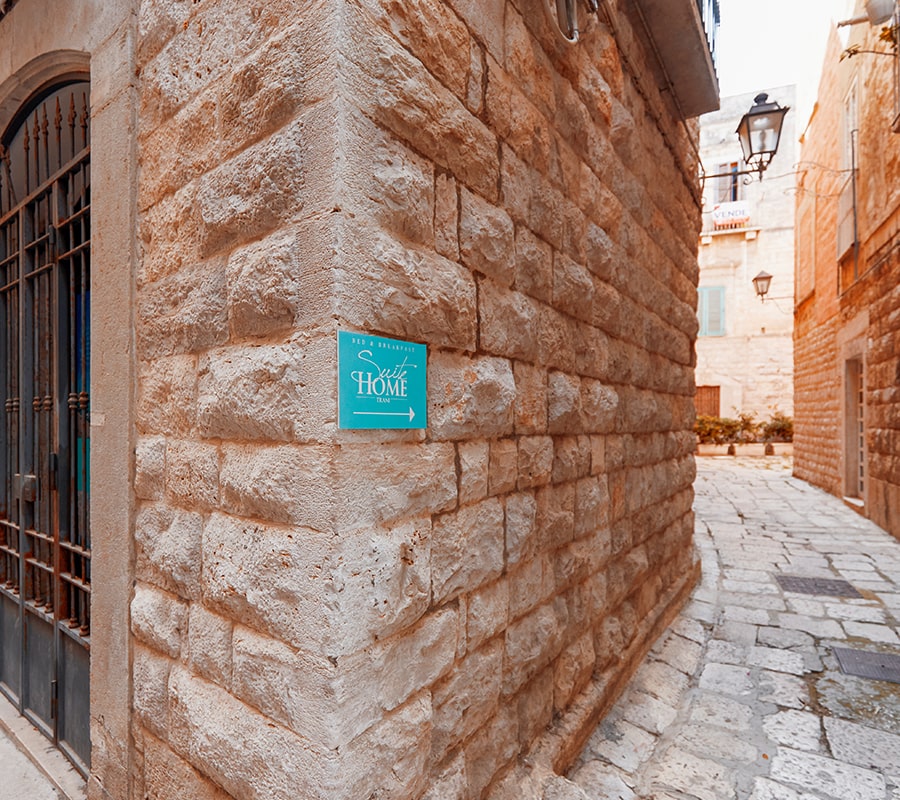 Fall in love
with details
Our suites are designed to incorporate the hotel allure and both provide a welcoming environment within beautifully renovated historical buildings. Whether you are traveling for business or leisure, our accommodations offer the ideal choice.
Located in Trani's most charming and characteristic spots, our suites provide all the necessary to enhance your stay, including independent access, kitchenettes or full kitchens, single and double beds, WiFi connection, and independent heating.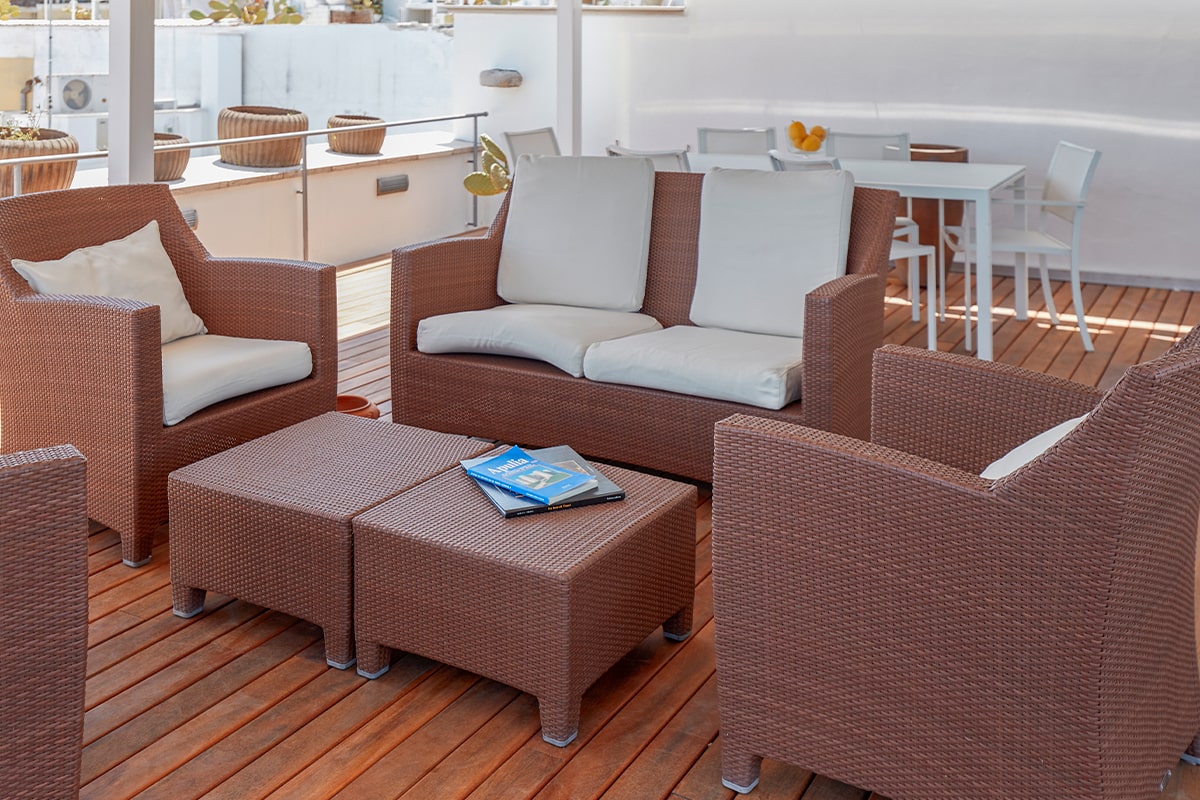 JULY
An international event enchanted by the overwhelming beauty of one of the most seductive dances of all times. Serving as a backdrop for the dances of the masters, the evocative Trani cathedral that overlooks the sea.
JUNE
Five days of stunning light displays, fiery spectacles, and vibrant colors reflected in Trani's enchanting marina. In addition to the awe-inspiring fireworks, you can enjoy tastings of both traditional Trani cuisine and street food.
MARCH – APRIL
The historic center of Trani comes alive during the religious rites of Holy Week, the seven days leading up to Easter, and is transformed into a true open-air theater of re-enactments, processions and Trani traditions.
MAY
A popular event that has been celebrated every year for over 500 years. The events include a boat procession from the Colonna peninsula to the harbor where the waters are blessed amidst the sounds and colors of bells and fireworks.
JULY
A traveling music show, organized by the Norba Group, where many nationally and internationally renowned artists gather to perform and share their love of music in Puglia's most iconic squares.
AUGUST
An event dedicated to wine lovers to get to know Puglia's best wines, paired with the best typical dishes, right at the food stands set up near the Cathedral. Live performances and DJ sets provide a pleasant backdrop.