Discover the magic of Tranesi's traditions: historical re-enactments, religious events, music performances, film and dance festivals, and many other food, wine and cultural events.
JULY
An international event enchanted by the overwhelming beauty of one of the most seductive dances of all times. Serving as a backdrop for the dances of the masters, the evocative Trani cathedral that overlooks the sea.
JUNE
Five days of stunning light displays, fiery spectacles, and vibrant colors reflected in Trani's enchanting marina. In addition to the awe-inspiring fireworks, you can enjoy tastings of both traditional Trani cuisine and street food.
MARCH – APRIL
The historic center of Trani comes alive during the religious rites of Holy Week, the seven days leading up to Easter, and is transformed into a true open-air theater of re-enactments, processions and Trani traditions.
MAY
A popular event that has been celebrated every year for over 500 years. The events include a boat procession from the Colonna peninsula to the harbor where the waters are blessed amidst the sounds and colors of bells and fireworks.
JULY
A traveling music show, organized by the Norba Group, where many nationally and internationally renowned artists gather to perform and share their love of music in Puglia's most iconic squares.
AUGUST
An event dedicated to wine lovers to get to know Puglia's best wines, paired with the best typical dishes, right at the food stands set up near the Cathedral. Live performances and DJ sets provide a pleasant backdrop.
AUGUST
Every year, during the first week of August, the Medieval Week takes place, where the citizens, involved in the initiatives, parade and take part in historical re-enactments wearing the traditional clothes of those times.
SEPTEMBER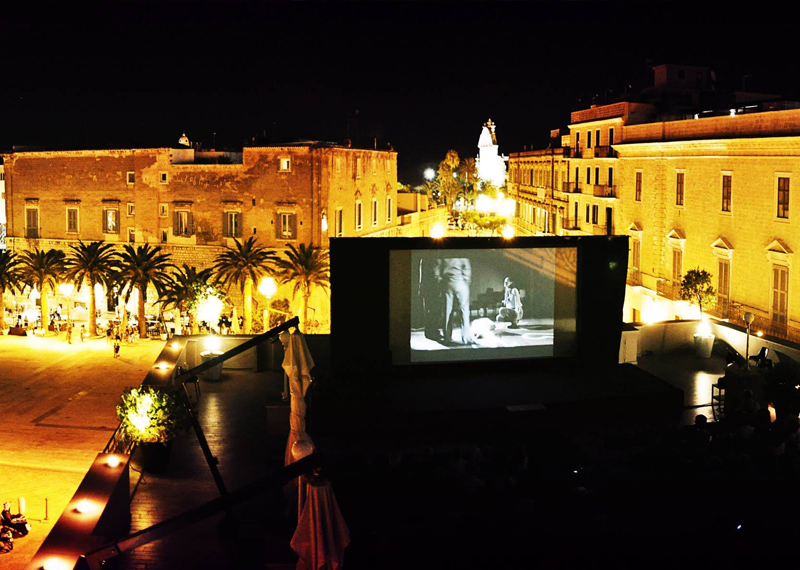 TRFF brings the magic of cinema to Trani. Many events await you including screenings of new works, open-air cinema, meetings, award ceremonies and debates with an additional student jury to involve local high schools.
SEPTEMBER
The Trani Dialogues provide a unique opportunity to engage in discussions on a variety of topics including legality, justice, the environment, and solidarity. Through a blend of language and art, participants of all ages can interact and share ideas in an innovative and inspiring atmosphere.
DECEMBER
During the winter season, you can partake in the renowned nativity scene tour, which takes you through the historic center's many churches. Along with the beautifully crafted nativity scenes, you can also witness a live reenactment, marvel at the colorful Christmas lights, and indulge in the delicious holiday treats sold at the Christmas markets.